WellTech 4X
The WellTech 4X™ Rig Floor Tubing Inspection System for tubing 2-3/8" - 4-1/2" O.D with coupling.
The WellTech 4X™ is a portable, computerized, rig floor tubing inspection system for inspecting tubing as it is being pulled from the well service rig floor. Tubing can travel through the head bidirectionally, but the inspection process takes place as the pipe is pulled out of the well. Commands (i.e. gain, etc.) are controlled by the computer. Each data channel is displayed on the software for easy interpretation. Inspection for service-induced flaws are performed by sensors located close to the tubing for excellent sensitivity. Our exclusive SPLIT-Check pneumatic split and hole detector is used to detect splits and holes in the tubing that conventional EMI systems may miss. The WellTech 4X™ utilizes the latest Hall effect sensors and DOES NOT USE GAMMA RADIATION. WellTech 4X systems are available safety certified as Class 1 Division 2 for Hazardous Areas.
Product Specifications
Technical and Performance Data
 
 
Capacity:

2 3/8" to 4 1/2" O.D. (with coupling)


Functions:

Transverse flaw detection (MFL)
TRUEWALL™ magnetic wall thickness monitoring (MFD)
SPLIT-Check split and hole detector

Data Acquisition:

Data acquisition system with Dell laptop computer (all functions performed on computer with multi-color data display)


Production Rate:
 
Up to 150 ft. / min 


Major Components:

Electronics console
Dell laptop computer with WellTech 4X software
Power and signal cables
Powerful magnetizing coil
Inspection canister
Detector insert kits with split detector and tubing standards (sizes optional)
Horizontal rack for pipe yard inspection (optional)
Small canister with no split detector (optional)


 
Product Images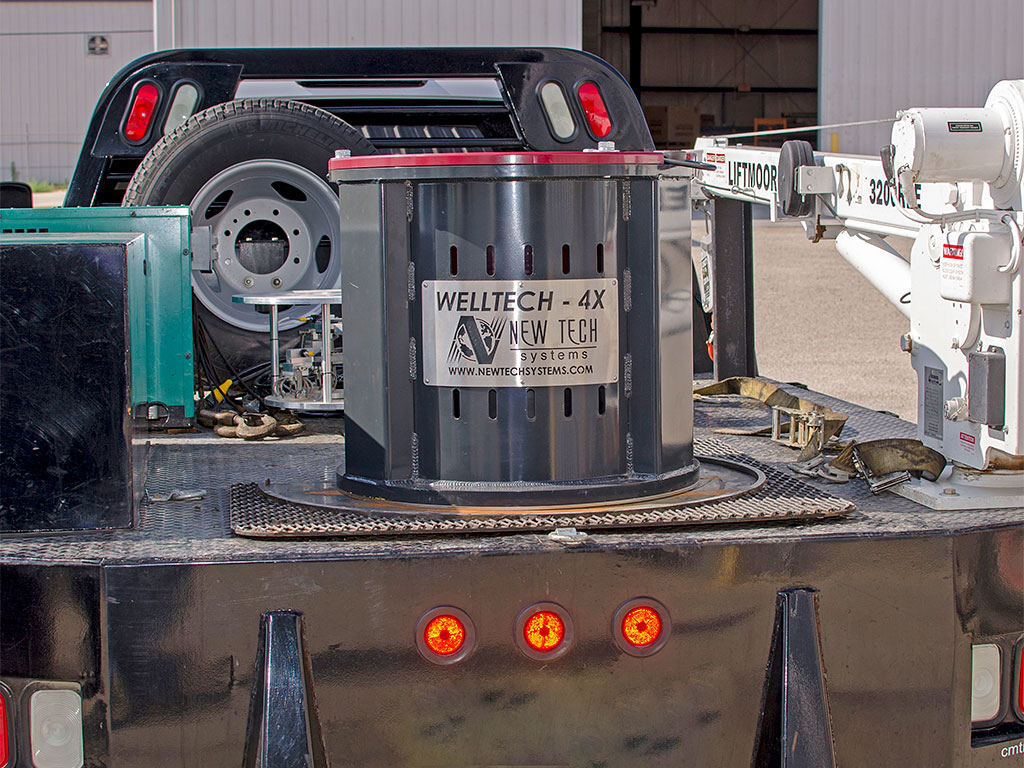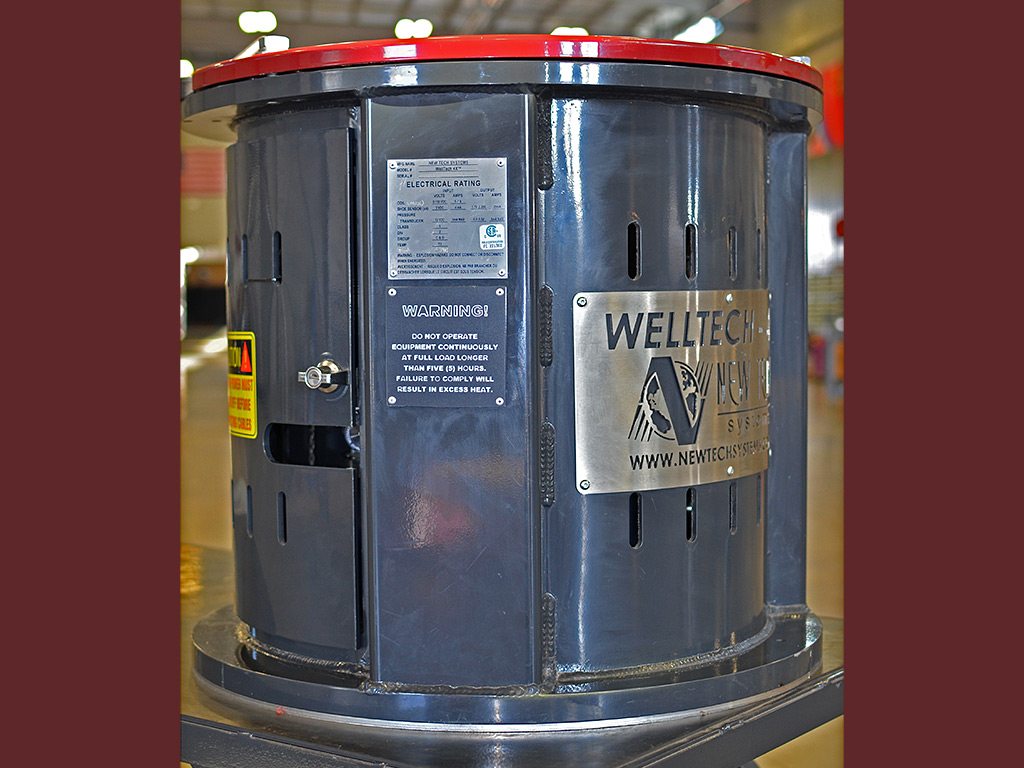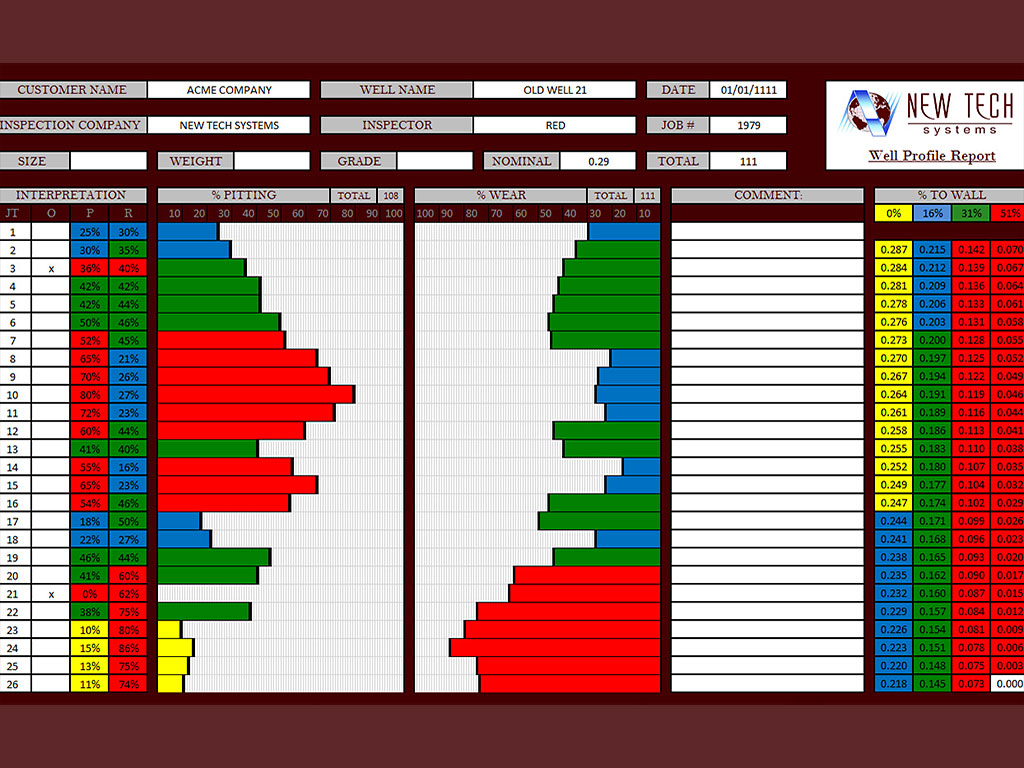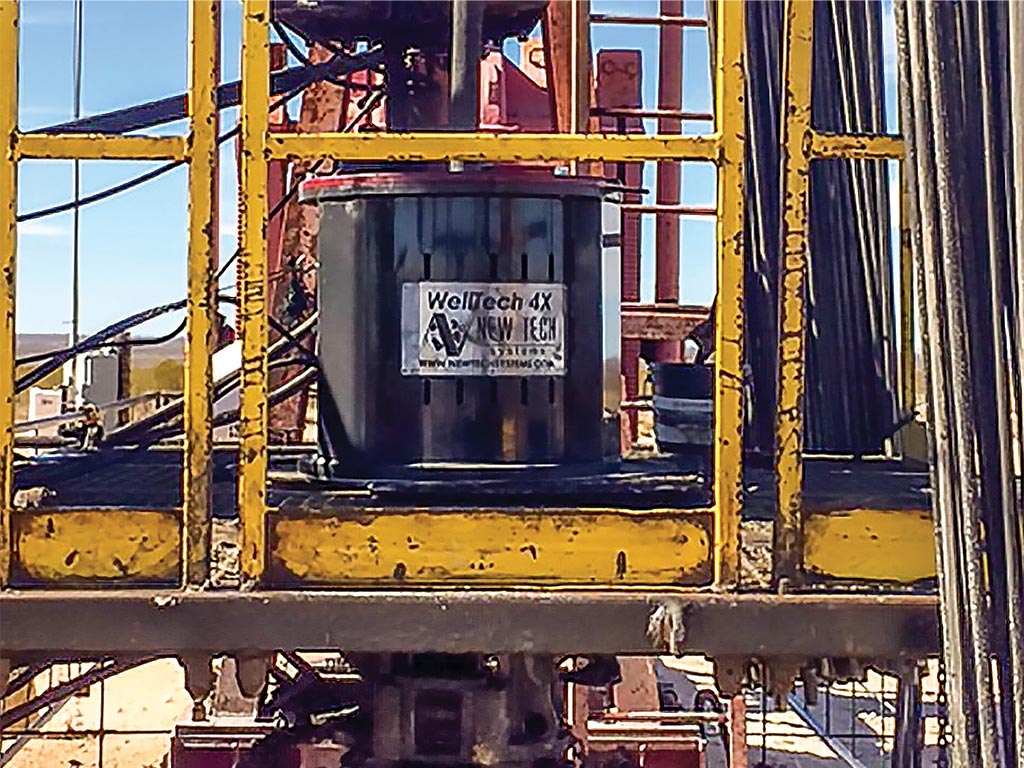 Mode of Operation
The system is calibrated before being installed on the well servicing rig floor. The rig will normally pick up the inspection head/canister and lower it onto the pipe being held in the slips. After the head is in place, the cables are connected, and the pipe is pulled through the head, with 1 or 2 tubes being pulled at a time. The inspector observes the signals on the computer and determines the classification of the pipe condition, based on the data presented in "real time" on the computer screen. The rig crew breaks the tubing coupling apart, sets the 1 or 2 inspected tubes to the side and the process is repeated for the duration of the well. There are usually two people required to operate the WellTech 4X™ system, being the rig helper and the inspector. The inspector will tell the rig helper to instruct the well service rig operator to either reject the pipe due to flaws or reuse it in the well. Classification color bands are normally painted on the pipe immediately after it is inspected, according to the inspection criteria. The WellTech 4X™ operates with a high production rate, quality of inspection and excellent reliability.
---
Product Info Download
PDF Specification
---
Contact Sales
---
Sales Terms
---