TubePRO PTS-2
TubePRO PTS‐2™ Portable EMI Inspection System for Tubing up to 3-1/2" O.D.
The TubePRO PTS‐2™ is an affordable, portable, and easy to operate system for two‐function inspection of used tubing utilizing existing TechScope EZW‐II™ or VEDAQ 2000‐C™ drill pipe inspection systems. The light‐weight, portable, center section can be rolled into place on its heavy‐duty casters. The unit is capable of inspecting used tubing 1.315" ‐ 3 1/2" O.D. (with coupling). The unit consists of a portable center section with pneumatic pinch rollers, DC electric motors, conveyors with adjustable height legs, and an operators control console. The system can be operated manually or in full‐auto mode and operates on air and electric power only (no bulky and messy hydraulics). Setup takes only minutes, and the entire system can be transported inside an existing inspection trailer.
Product Specifications
Technical and Performance Data
 
 
Capacity:

1.315" to 3 1/2" O.D. for tubing


Functions:

Transverse flaw detection (MFL)
TRUEWALL™ magnetic wall thickness monitoring (MFD)



Data Acquisition:

Data acquisition system with desktop computer (multi-color data display)


Production Rate:

60 to 120 ft.

 

per minute, (all functions)


Major Components:


Operators panel
Portable center section
Portable conveyors and stands
Inspection heads (sizes optional)
Calibration standards (sizes optional)
VEDAQ 2000‐C/TechScope EZW‐II electronics (optional) Pneumatic auto load/unload arms (optional)
Product Images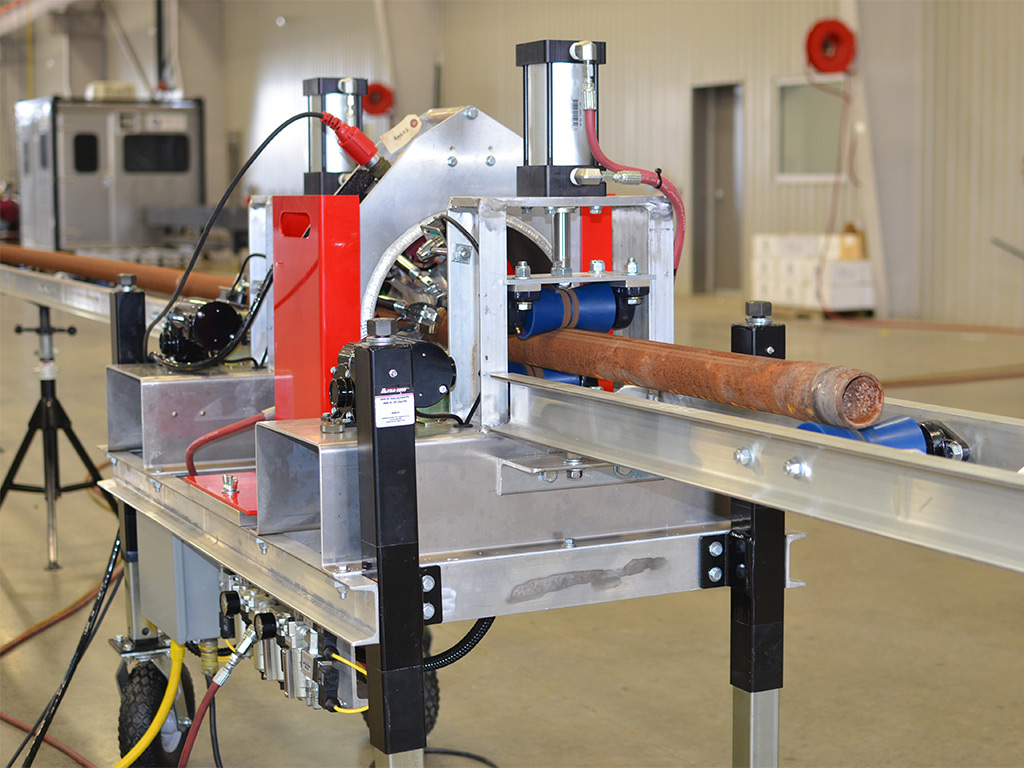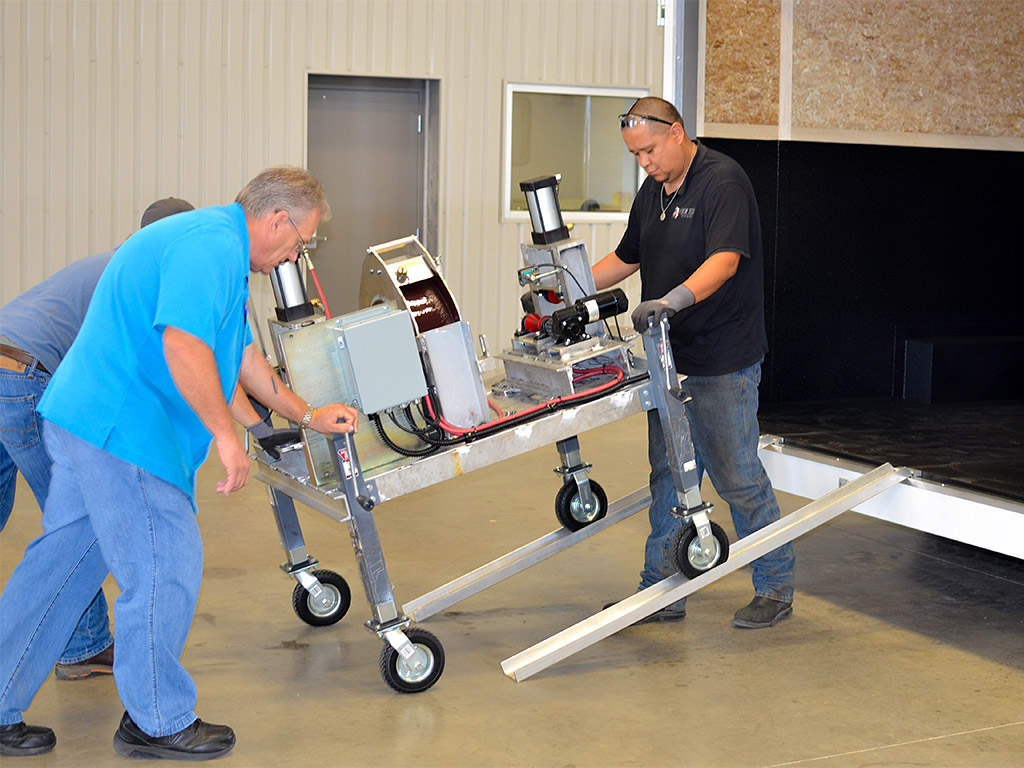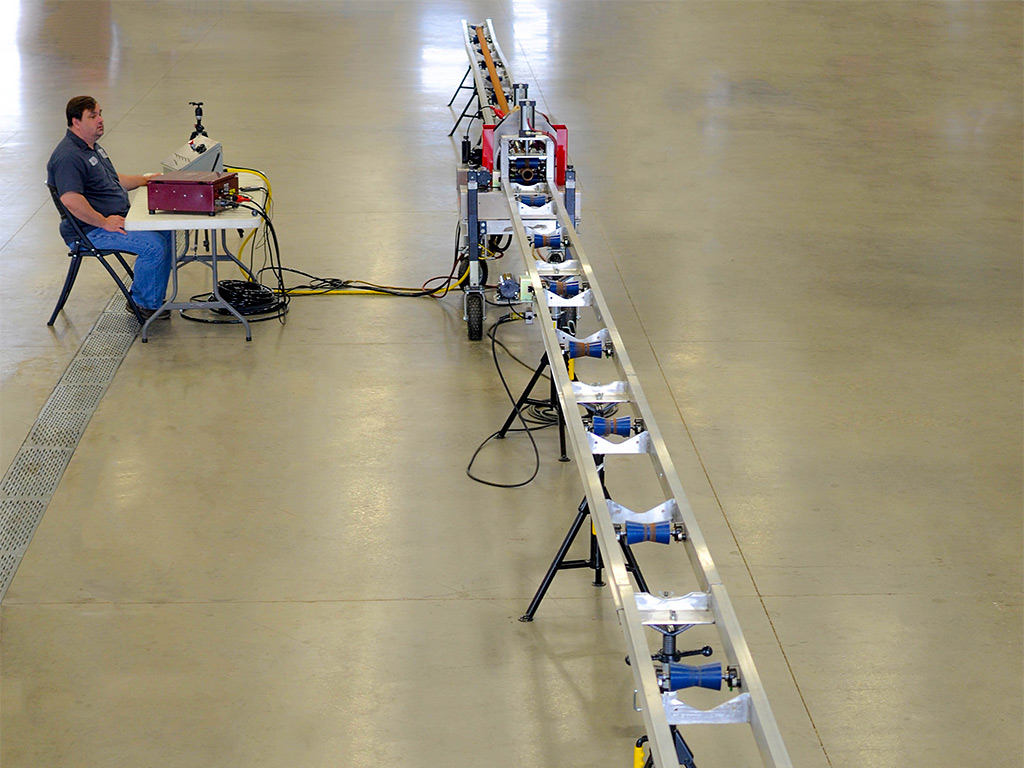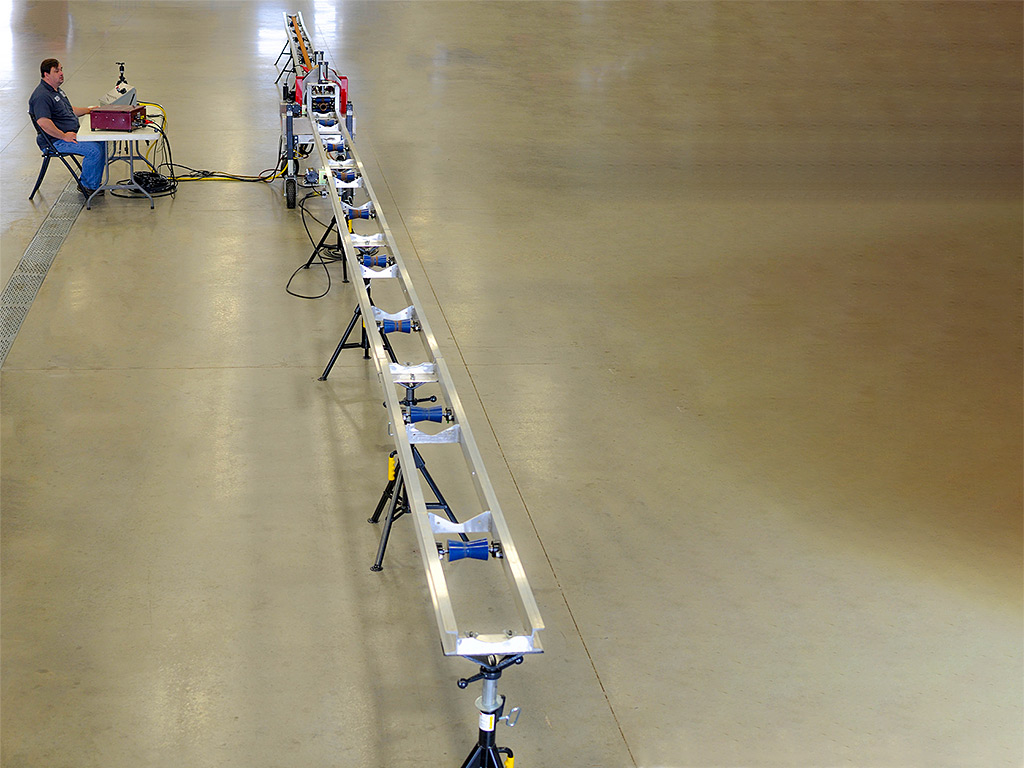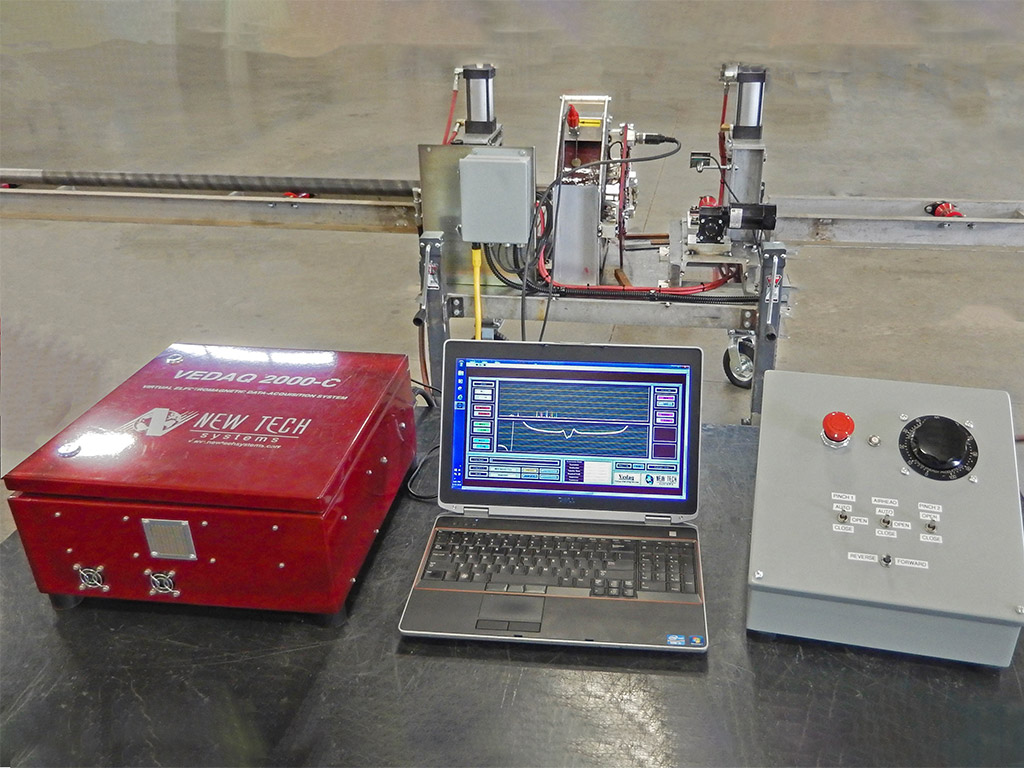 Mode of Operation
The system is calibrated on a standard before starting the job. The tubing is placed on the inbound conveyor and pushed into the incoming pneumatic pinch roller. The tubing is moved through the TubePRO PTS-2™ center section and the pneumatic pinch rollers automatically open and shut on the tubing for proper centering inside the magnetizing coil and the inspection head. The inspection data is displayed digitally in the software or on a paper chart (depending on electronic package in use) and can be saved for future viewing. After the inspection, the pipe is unloaded on the outgoing conveyors and the process is repeated. Automated loading and unloading can be performed by adding the optional pneumatic load/unload arms. This system operates with a high production rate, quality of inspection and excellent reliability. 
---
Product Info Download
PDF Specification
---
Contact Sales
---
Sales Terms
---